The NEW Digital Assets – Growing your Wealth
Everything you need to know about blockchain technology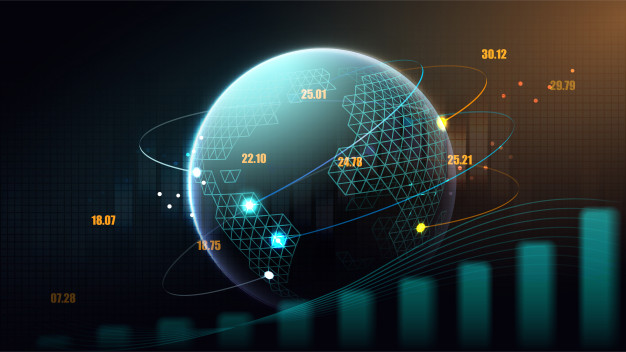 The definition of a digital asset is "anything that exists in binary data which is self-contained, uniquely identifiable, and has a value or ability to use." When the term originated in the mid-90s, digital assets were items such as videos, images, audio, and documentation.
Digital assets are everywhere we look. Today, many digital assets have the potential to disrupt entire industries and even the global market moving forward. Blockchain technology did not change the meaning of digital assets, but it did make the term cover a broader range of items.  Inventions such as cryptocurrencies are part of the bigger digital asset revolution. Every single currency, asset, supply chain, and even reward point has the potential for tokenization, in its digital form, becoming a type of digital asset. As such, the term digital asset will continue to encompass a growing number of items.
When we acquire any form of assets, digit we are looking for the appreciation of its value. Assets that eventually depreciates in value will become a liability, while any assets that will appreciates in value, produces or generate an income over time is a very powerful tool in building wealth. Going deeper, it also means that any asset having a value in being utilized will eventually produce an appreciation in value- > on the contrary, any assets that did not eventually have an utilization will subjected to a depreciation because there is no demand for it.  However, in today's economy, certain physical assets are beyond the reach of any average income individuals, like owning or investing in several properties. The revolution of digital assets, which may appreciate in value over time, on the other hand, changes this unfair equation.
The birth of the DAPP CYTT Travel Pass is the first digital asset in its class, that is built upon true utilization. Backed by OMT group of companies, CYTT travel pass can be used exchange for exclusive vacation packages which are specifically curated to enjoy a holiday hassle-free, from picking you up like a VIP at the airport to the hotel, and sending you back to the airport at the end of the trip,  to  only specially curated programs, and Free-and-Easy day off to enjoy the day to yourself.
Apart from that, members of the CYTT community who possess the CYTT travel pass are now able to spend their travel pass through AliPay, and WeChat Pay, 2 biggest payment gateways in the world. With just scanning the AliPay or WeChat pay QR code, DAPP CYTT wallet will automatically calculate the amount of CYTT travel pass required to transact and members just need to key in the amount of CYTT to confirm the transaction.
Internationally, merchants from all walks of life are coming together to join the DAPP CYTT eco-system. In Singapore, CYTT can be used in for transacting for fresh seafood from the market, electrical appliances and household accessories products, to even buying durian and mooncakes. In Thailand, CYTT can be even be used to exchange for property, etc.
With true utilization comes real demand and supply, CYTT is singled out as the digital asset with real appreciation value. Started out humbly at only equivalent to 0.14USDT, CYTT is valued well over 0.30USDT in a mere 7weeks of its launch of DAPP CYTT since 1st August 2020.
Every form of investments has risks, DAPP CYTT, as a digital asset, also have its own risk factor. However, because CYTT contains a value for utilization, the economics of demand and supply have only a small impact on it. At the core, CYTT can be exchanged for vacation packages with OMT, this already sets its apart from other digital assets whose value may not necessarily transform into a value for utilization. In the worst case, highly unlikely scenario, DAPP CYTT, which has already been decentralized, do not have any-one buying into it for use, which then may cause DAPP CYTT to collapse. However, having said that, that is probably the most unlikely scenario as there is a strong hardworking team of people, field leaders and community continuing to support the use of CYTT travel pass in this travel eco-system.
The growth of digital assets will only continue rapidly with new advancement in technology, and certain digital assets may likely to become a new type of financial products that will be offered by financial consultants in due time, as a way to grow wealth for anyone interested. It may create new millionaires, even billionaires along the way should anyone interested to start owning digit assets which will appreciate in value. In a world's economy that have adversely been affect by COVID-19 pandemic, perhaps looking into certain digital assets as a financial product may open up new hope and opportunities.
Click here to learn more about DAPP CYTT or get in touch with us at enquiry@bchaintravel.com
Click here to download the app NOW!
By Andy Tan / Posted on 29 September 2020